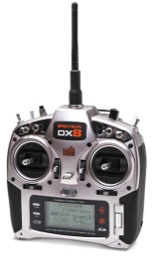 * MicroFlight Inc, in business since 1997
* Over 200 Blimps delivered world wide
* Over 1000 events over the past years.
...click here to read more.
Dozens of satisfied clients and end-users Including...
* Disney
* Katy Perry,
* Bloomberg,
...read more here
*Electronic Components are tested,
and proven reliable.
* Aluminum and Carbon Fiber parts
Machined in the USA
* Superior Helium retention with our
Urethane Inflatables.
...click here to read more.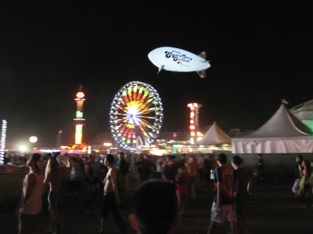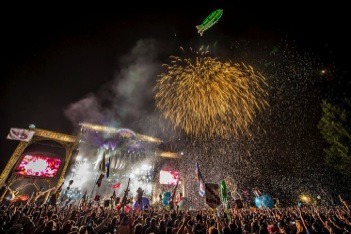 Quality Components and Construction
Lights! ...many lighting options, internal, programamble signs, or custom designs...
eBlimps are truly exciting RC Zeppelins in themselves. Without any accessories, they gather an impressive level of attention.
However, we have some additions that add an exponential level of fun and value...
All of our standard Remote Control Blimps include internal LED lights that can be set to any color you like, as seen in the first video to the left. They can also be set to flash, or fade through differnet colors.
The external LED signs are an optional upgrade. They can display text, logos or video animations. They up to use a live upload of your media, or it can be saved on an SD card for a preprogrammed looping of media. These signs are not to expensive when they are small, and designed for text only, but they can get quite expensive when higher resolutions are used to display video on the side of the airship.
We also have extensive experience with customized placements of LEDs and other lighting options such as glow wire (EL wire). these can be connected to microswitches, or custom control boards to flash and animate with precision control. We can even set up lights to move with the sound on the exterior of the zeppelin.
Video cameras and still Cameras can be added to almost any RC Blimp for many reasons. These airship cameras can be used to aid navigation (FPV piloting) of the airships. Cameras can be used for recording editable high quality 4k recordings for post production services. Aerial Blimp Cameras can be used for surveillance, or border control or wildlife conservation. These eBlimp brand airships with cameras are also the best way to generate audience excitement during live performances such as concerts, or tv shows, becasue they represent far less danger than drones, are a reasonably safe choice for flying over , and are more reliable and powerful than any other RC Zeppelin available. The video to the right shows some sample footage of our eBlimp airship cameras. Please click here for more info on our aerial blimp cameras.
What better way to engage your audience than to drop prizes, coupons, gift cards or ather promotional literature in their hands from a Flying RC Airship!
Just watch to the right to see how amazingly interactive this can be.
By far the absolute BEST interaction that an advertising budget can buy.
Where else do you see such thrill and excitement in your potential clients from simply recieving a coupon?
Internal LED lighting... included on all our standard RC blimps
Custom Lighting animations
Scrolling LED signs Available Now Click here for more info!