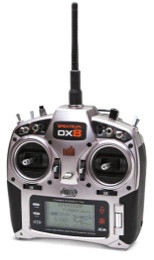 * MicroFlight Inc, in business since 1997
* Over 200 Blimps delivered world wide
* Over 1000 events over the past years.
...click here to read more.
Dozens of satisfied clients and end-users Including...
* Disney
* Katy Perry,
* Bloomberg,
...read more here
*Electronic Components are tested,
and proven reliable.
* Aluminum and Carbon Fiber parts
Machined in the USA
* Superior Helium retention with our
Urethane Inflatables.
...click here to read more.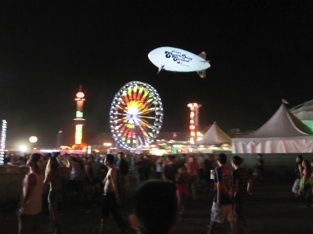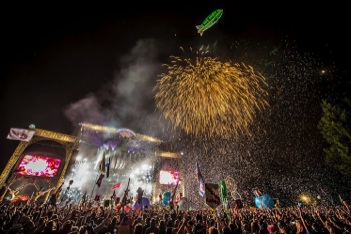 Quality Components and Construction
eBlimp offers many Aerial Photography and Video Solutions
Low Cost Fixed camera solution
Fixed Camera Solutions: The most simple aerial Video and photo solution is to fix a simple sports camera, like the Gopro, or SJ4000 to just about any blimp. This can be done on nearly any eBlimp RC Blimp with costs starting at around $50. Please watch the first video to the right to get an idea of the results. We admit it is not so impressive, so please continue watching the following videos.
Stabilized Gimbal Cameras: A Gimbal allows a camera to move around independantly of the RC blimp. There are usually 2 or 3 axis of movement. There is almost always a Tilting (up and down) ability and usually a Panning (left and right turning) and Roll (left and right horizon levelling). Since a gimbal allows motin control, it also allows for stabilizing through Gyro type sensors, so as the blimp moves around, the camera can sit more steady. additionally, you can point the camera around. usually a controlls here are two common types of stabilized cameras. Brushless drive gimbals and Servo Drive Gimbals.
There are a variety of camera solutions available for eBlimps. Some are simple and just for fun, and some very high tech and can obtain very high end footage. This page will show a small sample of these different options, starting with the simple and moving to more complex. These camera systems can be used on many other RC Zeppelins also. so if you have another brand Remote Control Airship, and you need an Aerial Video Solution, just contact us.
Servo Drive Gimbal (Medium Quality) on RC Blimp
Brushless Gimbal Drive (best video quality) on RC Blimp
Servo Drive Gimbal Cameras: A servo drive gimbal is considered "old tech" but in reality it still has its place for function. Servo drives are a bit slow in response and lack precision, so they are not as fluid as brushless drives. But they are high torque so they are less critical in requiring perfect balance. This means they are less a bit less maintenace and also work better for DSLR cameras with zoom control which causes a slight weight shift. So, these are ideal for those focusing on still shots. There are other manufactureres that make Servo drive gimbals, however those made for drones are not as light weight as the systems we build for blimps. Our Sevo Drive Gimbals are custom built and weigh less than other simalr sized gimbals. A custom built servo drive gimbal with remote control for a typical DSLR cameras will cost around $4,000 plus your camera and video equipment.
Brushless Gimbal Cameras: Brushless drive gimbals are much higher frequency, and lack the gear drive train found in servo drives, so they are much faster and more precision, making them ideal for smooth fluid videography. The only downside is that they lack the torque of a servo drive, so proper balance is critical, meaning they can take a bit more maintenance, and do not work well with adjustable length DSLR lenses. there usually isnot a problem using amny mirrorless or handcam, or pocket cam with zoom, and there certainly is no problem using small sports cams. These gimbals set up with a remote control can cost under $1000 for the sports camera style, or around $4,000 for larger hand cam systems. There of course is additional cost for the video equipment installed such as video camera and transmitter. Please wath the video to the right for some sample footage.
Line Mount Cameras: When using tethered blimps, you may want to consider our line mount cameras. Certainly when using tethered blimps you can use one of our standard video mounts as described above, however, when looking certain directions, you might see your tether line in the shot. For certain eents, this is not a problem, however, for other evnts, this can be a real drawback. so we have invented the line mount systems. This line mount camera system allows the gimbal to be mounted to the tehter line, and spin around the tether. This allows complete 360º un obstructed view. These line mount systems cost arond $2500 - $7500 (including the Remote control) depending on the size of the camera. The camera and video equipment is again an additional expense. Please take a look at the video to the right to get an idea of this.
Line Mount Gimbal Drive (for tethered blimps)
Live Video Transmitters. While recording your video or photos, you can view your image live with a live video transmitter. there are also many options for this. Standard definition Analog systems starting around $100, HD systems starting around $1,000.
Custom Solution. Whatever your actual needs are, please contact us to discus your requirements. All our cameras systems are custom built to suit your needs. When contacting us, please consider these questions first, so we can discuss the most cost effective solution for you:
1) What camera do you need to carry
2) What altitude?
3) What vehicle (RC blimp, Tethered Blimp, Drone, Boat, Submarine, Rover, etc...)
4) What Zoom levels?
5) Day or Night?
6) Endurance? (run time)
7) Stills or Video?
8) Live HD viewing or Standard Definition?
9) Required Range of Video transmission?